Harley-Davidson® Authorized Tours offer access to some of the most incredible corners of the world and takes riders on epic journeys along some of the best roads for Harley® motorcycles.
Harley-Davidson® Authorized Tours are operated by carefully selected specialist third party tour operators to offer you the ultimate riding adventure combined with unsurpassed quality and service. The open road beckons.... start planning your next adventure.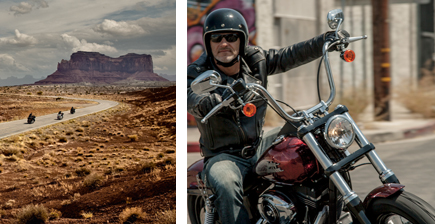 Harley-Davidson®Tours' headquarters for Vietnam are in Da Nang. With its central location, Da Nang is a superb base for seeing the best of the country. Wide open roads, remote villages and stunning mountain landscapes are on your doorstep in Da Nang – not to mention some of the best beaches in Asia.

Find out More